I got a little restless having several unreleased projects sitting on my hard drive. Time to share a few. More to come.
This is the carrier set and the rest of the group, stopping by KOFF to visit RD, if you enjoy the big ships in sci-fi shows and movies you might enjoy this.
http://www.surclaro.com/concept-aircraf ... dateD.html
Thanks 'G', it's a buzz to see my uploads join your collection of fine add-on files.



...And don't even try to tell me that the helipads on the HMS Geddy Lee aren't landable...I put the Robinson Trainer down on both pads this morning. (You have to be
very
gentle

)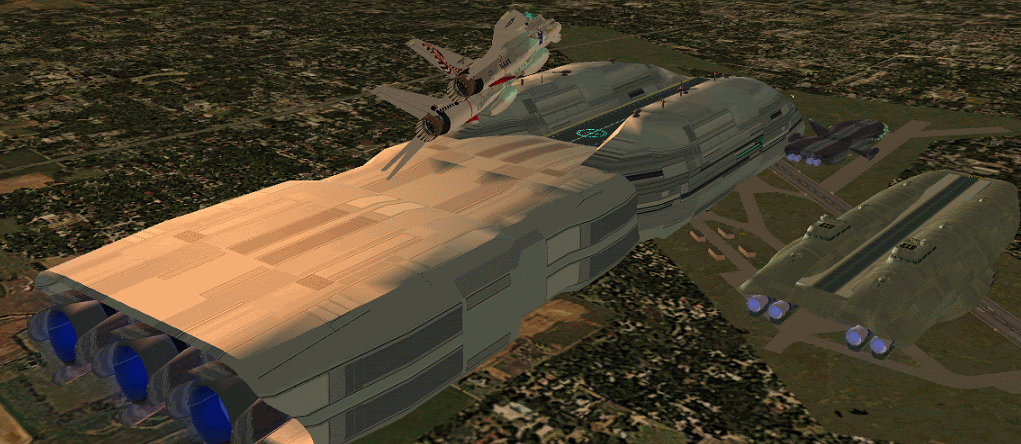 Have some fun!